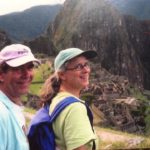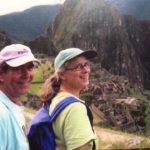 Peruvian Blends are energy-infused essential oils from Salkantay and the Amazon Jungle.  These four oils – Serpent, Jaguar, Hummingbird & Eagle Condor – assist in anchoring the four directions when creating sacred ceremonial space.  Breathing all four blends at one time helps anchor sacred space within yourself as well. This series creates a solid touchstone for ceremony. It helps to connect and ground the unseen world in the physical. The oils create a link –  so you can fly with the eagle condor to new heights while standing on the Earth.
Use these wonderful oils in ceremony, healing sessions and meditation. 
  Purchase The 4 Directions Series of 4 Oil Blends  $44.00   (1 ml ea)
Serpent, Jaguar, Hummingbird, Eagle/Condor: These oils are energy-infused with frequencies of bothSalkantay (a sacred Peruvian Mt.) and The Amazon Jungle.
Serpent: Call on serpent to assist in shedding the old skin which no longer serves. Serpent reminds us to be gentle with ourselves and each other as we connect belly to belly with Mother Earth.  This blend was wrapped in a snake skin and is connected to the South direction.
Jaguar: Sharpen your keen perception – both energetically and physically. Call upon Jaguar for tracking, protection and mulching heavy energies. This blend is connected to the West direction.
Hummingbird: Awaken and connect with the sweetness of Life. Hummingbird helps us take the epic journey within.  Allow hummingbird to assist you with stillness while in motion. This blend is connected to the North direction.
Eagle/Condor: Infused with the energies of eagle and condor; this blend reminds us to fly wing to wing with Great Spirit. View life from a new perspective. This blend is connected to the East direction.
For Increased Resonance Add These Oils to Magnify The Peruvian Energy:
  Shaman's Sage  $11
This clearing blend transmutes heavy energies with rare white sage essential oil. 1 ml
   Serene Dream: Energetically infused in ceremony in Peru  $14
This blend is infused from Sacred Sites including Machu Picchu, Lake Titicaca and Huayna Picchu and contains the rare pink lotus. Inhale its quiet and peace. Relax and de-stress yourself and your childrenbefore bedtime.  Blended in a base of fractionated coconut oil, it may be applied to your skin. 7 ml
  Lotus Bliss: Energetically infused in ceremony in Peru  $14
This blend is infused from Sacred Sites including Machu Picchu, Lake Titicaca and Huayna Picchu. The rare pink lotus in this oil blend opens the heart center and helps you connect with the sweetness of life. Blended in a base of fractionated coconut oil, it may be applied to the skin, especially around your heart. 7 ml