What people are saying about our Retreats, Classes and Essential Oils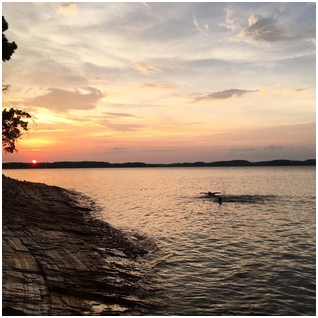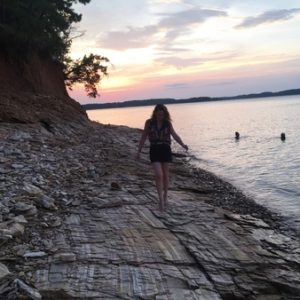 Being on the boat for those 3 days was one of the most loving and enchanting weekends of my life. It was a dream come true in so many ways. Every single person on that boat touched my life in some way and I feel forever grateful. You brought us there and opened up a doorway of such magic and healing for us.
The most important shift for me came after I left the boat. While I was there, I was still preoccupied with a lot of things going on in my life, but it gave me a chance to slow down and look at some of my patterning. To feel into the liquid silverine velvet water caressing my body like a newborn being cleansed gently and lovingly. When I left, and the many many weeks after, I have been able to look at my life and how I often numb myself out to things going on when I can not take it all in. And instead, to slow down and gently love myself. It opened me up to a truth that dreams can come true. That crystals are not a joke and they are not just beautiful. That my work means something so much deeper and I can own that and be proud of it and move into this next phase of my life with grace and with a fierce ownership of my attraction and magnetic relationship with crystals.
I realized after the boat that being surrounded by like minded people and opening myself up to the divine/source/whatever name it has does not matter, but when I open up to it and trust and listen, miracles are possible. anything is possible.
I struggle with this daily but when I think back to the lake, I am reminded. Community is what we make and we can make anything out of anything.
Your absolute love for the lake and incredible trust not only inspired and awed me, but it still to this day is pushing me to do what I know I need to do in order to feel more fulfilled in my life. I thank you forever and ever and ever. I am sending so much love. Becca ~ NY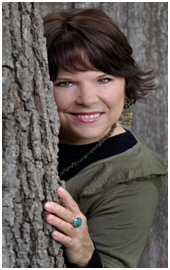 "The Hot Springs retreat fed my soul on so many levels. The facilitators, Star and Kayse were such a divine blend of goddess love. They led us all into wonderful inward and outward uncharted journeys. The power of community was so heartfelt individually as well as collectively. The icing on the cake was Lake Ouachita. It was filled with healing energies and the warmth and texture of the water was like being in Earth Mother's womb. On a soul level I could feel activations taking place and knew it was divinely guided. Since my return from the trip there is a new peace that resides within. The memories will always feed my heart and soul. I highly recommend spending time there and being open to whatever comes to you. It is a special lit path of divine love. I feel blessed to have been a part of the Hot Springs, Arkansas Retreat. I thank Star and Kayse for creating such a beautiful experience."

Laura Walthers ~ www.beingenchanted.com
What people are saying about our essential oils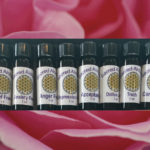 For ten years I've depended on these unique blends to clear my emotional stress and to help others. They are effective to clear strong emotions and to think clearly. I use the oils while on the phone during difficult conversations. While breathing the oils, I can hear the other person letting go of stress. I offered to "serve the oils" while listening to a longtime neighbor with cancer. We did this quiet ritual almost daily for weeks. It helped her accept that she was ready for hospice, and then she wanted to share the oils during emotional visits with family and friends.  When Kayse periodically incorporates potent new energetics, I replace my oils and give away used bottles. As long as there is a whiff of fragrance left, the oils still work.
Carol Albee
M.Ed., Counseling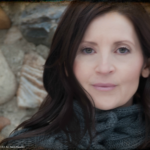 As a facilitator of energetics, I have found the Clearing Series amplifies healing within my clients. These powerful oils bring resolution and clarity quickly. Kayse's intuitive capabilities are exceptionally well-honed. I was present on the Big Island of Hawaii when the Dolphin Joy oil was conceived. A few months later, I was once again fortunate to be present after Kayse made the blend in Arkansas. She brought the oil over to me to smell and I took a deep inhale, practically swooning from the vibration. She nailed it. The oil contained the frequency of joy that we felt while swimming with the dolphins and during our sacred moment on the Pacific Ocean when a whale continually breached in front of us, rising higher and higher as if to say, be THAT joy, the time is NOW. 
Althea Provost, Colorado
www.theasheart.com​​
"I am delighted to give a testimonial about your healing Essential Oils. They provide portals into transformation from fear into calm states of being. They are stepping stones into coming home to one's divinity. Trauma takes one out of relationship to one's tender heart. Kayse's oils in relationships with a healer can bring both the traumatized and healer into calm state of alignment with ease and joy. Many thanks for the clarity to each scent. Kayse's Essential Oils are life enhancing." ​
​Ingrid Sato M.S., LMFT, LCSW
Somatic Psychotherapist​​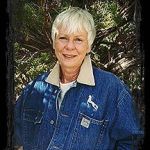 "These are very special blends of oils. Each one is unique and contains its own light. I found them to be filled with the highest purpose and intention. You can feel the prayers that emit from the aroma of each one. I recommend these essences wholeheartedly and can envision their use as aromatherapy, or as an adjunct to crystal healing or meditation. Essences such as these are also a wonderful tool for reaching into ones own inner light and purpose."  
JaneAnn Dow Ph.D.
Author of Crystal Journey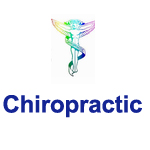 "I have found the Sacred Alchemy oils to be extremely beneficial in my work. When doing cranial sacral work on a client, Balance allows their rhythm to be easily accommodated and moves them more quickly into a state of balance. Beloved opens up the heart and helps people feel safe."  
Dr. Lee Veal

Chiropractor ~ MO
What people are saying about our private sessions

"I want to thank you with great sincerity for your help.  I am so grateful that the clearing done over the telephone. My first session with you was a success!  The spirit that tormented me for twenty-one years is gone forever!  I also want to tell you about the progress I have made with our telephone bio-feedback sessions for my fibromyalgia.  The deep, debilitating pain in my neck and shoulders has improved so very much.  My husband and I are getting along better, and are happier together now. I am getting my life back, and have gotten back my peace and joy!  Thank you a thousand times!"   All best wishes and many blessings.
Marcia 
~ East Coast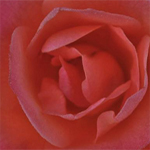 "Kayse helped me with the unanswered questions I have had for many years. She helped me move on to where I desire to be. She has helped me gain insight. I had a serious auto accident seven years ago and she helped my fragmented energy body to become whole again. That was huge for me. Thanks to Kayse I understand more insight on myself and who I desire to be. I recommend her sessions to all those who are seeking answers and fulfillment in a direction they need for themselves."
Hannah P. Simmons 
N.D, CNHP, CNC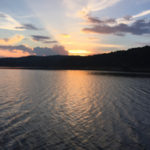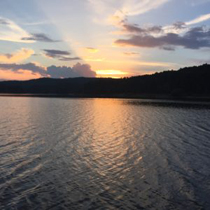 "My current work has been very stressful, satisfying and challenging, but extremely stressful. I started to have some menopausal issues and was having difficulty with my energy level. In my first session with Kayse, we got directly to the core issues and my entire being shifted. My symptoms completely subsided and my energy level increased. With subsequent "homework" and sessions I am able to handle the  challenges with more energy, grace, and caring for myself. Kayse has also given me some wonderful recommendations for books and other resources. She has truly been a gift to me." 
Linda Broenniman
East Coast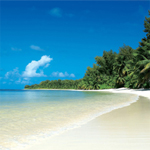 My time with Kayse touched me deeply, emotionally, physically and spiritually. My stated intention for our session transformed into a more potent and profound invitation to heal. Her guidance was steady and loving, as she gently walked me into the center of my torment and remained fully present as the threads of my pain unraveled. She held a sacred container with her voice, energy and direction, offering rituals, breath work, meditation and movement to witness truth, cross thresholds and receive blessings. She also provided continued support via email, helping me weave this sacred initiation into daily life. I am wholeheartedly grateful for her generosity and wisdom.  Thank you, again, for your generosity and grace. I continue to feel the ripples of our session in my being (especially given last week's election). Grateful to and for you, with love.
Melissa
FL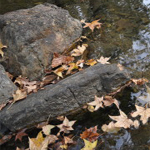 "Kayse guided me through a cord cutting ceremony. At the time I was planning a ceremony of release and I was at a lost of how I would do it. Kayse with great love and generosity walked me through how the process would be and guided me around what I needed to consider before the ceremony.  We went in nature and immediately I felt a profound sense of sacredness, safety and divine love.  All throughout the ceremony I felt at ease and completely held and supported. The energy I felt Kayse brought into this sacred space was contagious. I thought it was going to be painful and difficult and it ended up being a ceremony filled with great joy and hope.  I left the experience in touch with freedom and openness. I will forever be grateful to Kayse for her love and support!"  
GA
Miami, FL
What people are saying about our classes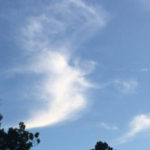 It is with infinite love and gratitude that I am writing to you regarding my NVC experience last week
and how it has impacted my life.  Here is my testimonial:
"This student was ready and her teacher appeared.  Kayse Williams conducted a four-hour NVC introductory workshop that I attended on October 14th, 2014.  Since that experience, my life has changed profoundly.  My strong desire to change was the impetus and Kayse's expert facilitation the catalyst for my spontaneous soul retrieval.  Within 24 hours, I had met my soulmate, and have felt ecstatically happy ever since!  I feel fully committed to continue my NVC training with Kayse so that I will live my life with love.  Working as a high school guidance counselor, I have taken various workshops aimed at self-change.  NVC with Kayse is best-suited for me!"
I hope and pray that this encourages others to take this NVC training with you…  I know what it has (and will continue) to do to make me a better person and live an amazing life! ~ Gratefully Yours in His Love, Light and Peace.

Cynthia Fait
Mt. Pine, AR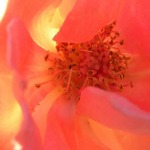 NVC has had a tremendous impact on my life. My relationships have deepened by being an empathic listener and speaking from my heart. The biggest surprise was experiencing a greater and more loving way of connecting with myself.  What a gift, communicating from a place of getting everyone's needs met instead of beating each other up with our words. NVC is a great tool for promoting peace within ourselves and with others. Let there be peace on earth and let it begin with me. ~ Thank you Kayse Williams and thank you NVC!

Pamela Schley
Mt. Ida, AR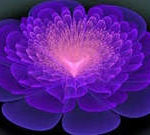 "Being able to connect with and share your deeper feelings in a supportive, loving, non-judgmental environment, helps create space for more self-clarity, clearer communication and confidence to speak your truth with authenticity and compassion. This is what I found when I participated in Kayse's Introduction to NVC Class.I Really Appreciate Kayse's welcoming, fun and vibrant energy, which made for an enjoyable and relaxed learning environment. The information and techniques shared in this class were wonderfully useful and could be easily applied to my current experiences. I walked away with new skills for self-inquiry and greater communication!"  
Amy Pendley
India