I invite you slow down and take a breath…
Are you willing to turn UP the volume on loving yourself? When you tenderly hold yourself in deep loving compassion, your life realigns and showers love out to the World.
What would be different in your life, if you were radically honest with yourself? I invite you to listen deeply to your heart/soul yearnings and be entirely genuine with what you discover.
What is your YES? Find your yes! Your gift to the world is for you to BE fully you. As you listen deeply to your soul calling, reclaim your inner authority and speak your deepest truth with care.
I invite you to take another breath…
Would you take the next step forward if you were held in compassionate presence while being heard and seen?
My classes, retreats and coaching services offer tools to access your deepest heart's wisdom
Access your deepest heart's wisdom

Reclaim your inner authority

Speak your radical truth with care

Create new pathways for connection

Listen with an open heart

Step more fully into your true self  
Kayse Williams ~ Compassionate Catalyst for Change  
Kayse's work is based on compassionate presence and a lifetime of devotion to listening to her soul's calling. Her inner vision began developing when she was fifteen years old. These clairvoyant gifts inspired her to devote her life to following her spiritual path, trusting her inner guidance, and diving deeply into her inner work. She has diligently pursued extensive training and is devoted to helping you discover and become your deepest self. She embodies a fun, zesty, loving and life-affirming attitude and is as playful as she is deep. Some of  Kayse's qualifications include
Full Mesa Carrier with The Four Winds Peruvian Indigenous Teachings

Graduate of a one year Bay NVC Leadership Program

Graduate of Francois Beausoleil's Empathic Livelihood Program

Candidate for Certification in NVC

Certified Quantum Biofeedback Specialist (Indigo)

Clairvoyant intuitive since childhood
I invite you to step out of your comfort zone and open the door into the Divine Radiance of who you truly are.

You matter. Share love. Have fun. Inspire. Be grateful.Trust. Shine.
Take risks. Step out of the box. Laugh more. Practice random kindness.
Cultivate curiosity. Feel. Be real. Be self responsible. Share joy. Be You!
What are people saying?
Retreat 2016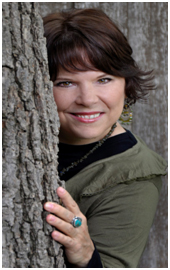 "The Hot Springs retreat fed my soul on so many levels. The facilitators, Star and Kayse were such a divine blend of goddess love. They led us all into wonderful inward and outward uncharted journeys. The power of community was so heartfelt individually as well as collectively. The icing on the cake was Lake Ouachita. It was filled with healing energies and the warmth and texture of the water was like being in Earth Mother's womb. On a soul level I could feel activations taking place and knew it was divinely guided.
Since my return from the trip there is a new peace that resides within. The memories will always feed my heart and soul. I highly recommend spending time there and being open to whatever comes to you. It is a special lit path of divine love. I feel blessed to have been a part of the Hot Springs, Arkansas Retreat. I thank Star and Kayse for creating such a beautiful experience."  – Laura Walthers ~ OR www.beingenchanted.com